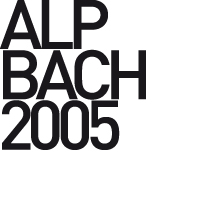 The stone sculptures show similar
forms. One sculpture raises as
if following an inner rotary motion
exceeding the other one. Its position
is exposed, it tends to be instable.

The other sculpture is placed
horizontally, thus it is more stable.
Its small spot face makes it rotary
hence flexible.

Like in the pedestal concept,
strength and weakness are referred
to as relative and related terms.

GLASS CONE INSTALLATION
STRENGTH AND WEAKNESS