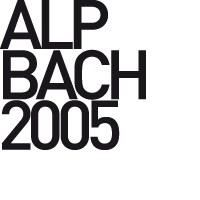 The installation consists of a metal
pedestal and two stone sculptures.
Two identical angles seated on
each other are forming the pedestal.
Thus the carrier and the carried constitute a new carrier themselves.

Form and material of the pedestal
are referring to the cone construction as follows: The quadrangles of
the cone consist of steel and glass,
the quadrangle of the pedestal
of steel and "nothing".
GLASS CONE INSTALLATION
2 METAL ANGELS, 150 x 80 x 70 cm
2 STONE SCULPTURES, 70 cm Ø