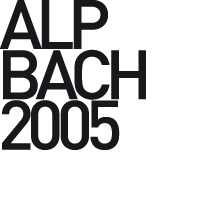 In close-up the sculpture is
showing its particular nature.

While peeling off the rough rock
layers, the idea of the sculpture is moulded into its form. Texture
and structure of the stone are laid
open as well. The surprising play
of colours between black and white
opens the sight to its specific
composition.

GLASS CONE INSTALLATION
ERECTED SCULPTURE