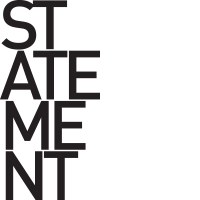 PRACTICE AND APPROACHES -
EXAMPLES



CIRCLES OF THE
COCO SPIDER, 12/2015
ARTIST RESIDENCY PAKSONG
RAIN FOREST,
SOUTH THAILAND
As usual, I travelled with very little baggage - literally and virtually, trying to be open

for the things that would be there. So - whether it is scientific thoughts or coconuts in

the jungle - I am interested in working with the material, which I discover at site.



SILENT CRIT


In previous Artist Recidencies, we used to have "silent crits". You would shortly present

your work in progress to the other participants, and everybody would give their feedback

while you silently listened.


I was working in the rain forest on my coco installation by the riverside, when the very

old local woman passed by on her way as every day. She angrily pointed at the recently

added closing part of my installation. Her movements advised me to remove it.

I realized that she was absolutely right - my work was meant to softly draw circling lines

in space, fading out eventually.